Peter Scarano - Sporting and Technical Director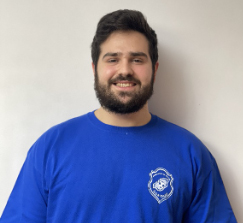 Experiences:
– I played a semi-professional level in Quebec
– I have been coaching collegiate and high-level elite teams in Quebec for the past 5 years.
– I hold multi high-level coaching licenses
License B Provincial
USSF C
FA Level 2 Talent Identification
ESP
I'm very excited to begin this journey at ASIB, I will bring new ideas that will permit the players to develop in a fun way. My plan is to re-establish the sense of belonging to the community within the parks while playing soccer.
My primary goal will be to make the kids of Ile-Bizard fall in love with the sport and ensure all ages and levels are given the opportunity to develop. The association always played a big part within the community, and we need to continue this trend more than ever by developing the sport at the youngest age.
Les ambitions du club d'Île-Bizard